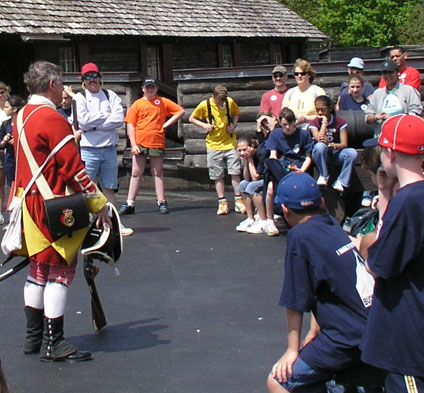 Fort Field Trip
Bring history to life for your students with a field trip to Fort William Henry Museum in Lake George NY. In an exciting and interesting way, fort interpreters will relate to your students the importance of the French and Indian War, focusing on how the events at the Fort helped to lead to the ultimate defeat of the French in North America. They will also provide the link between the outcome of this conflict and the American Revolution. During your visit, students will observe how to load and fire a musket and cannon.
Following the demonstrations, students can explore the museum buildings and view the many exhibits and artifacts explaining life at this wilderness outpost. They will see exhibits and artifacts related to the Native American peoples that inhabited the area long before European settlement. A scavenger hunt sheet is available to help students find and focus on information throughout the fort.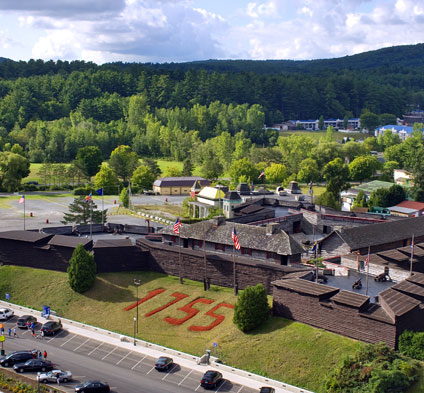 Lake George Educational Tour
The Lake George Educational Tour includes the fort trip above plus a one hour narrated cruise on Lake George. This cruise highlights formation of the lake, historical points of interest, great houses and important visitors during the Gilded Age and current challenges facing the lake.
The Education Programs can also be tailored for scout groups, home school, summer camps and colleges.